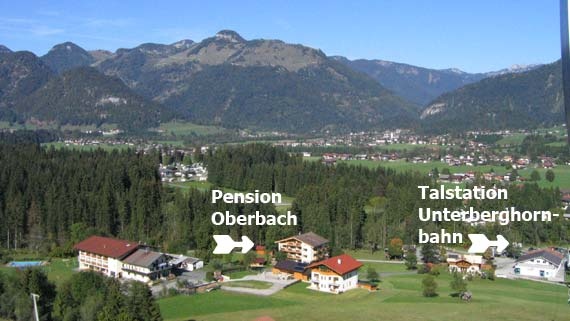 The rooms: well kept and comfortable
Our guesthouse has 2 single and 6 double rooms as well as 3 apartments for 2 to 6 persons.
All rooms have showers or baths/wc, balcony, self-dial telephone and cable TV.
The apartments: bed-sitting room, kitchen or kitchenette, double bedroom, shower or bath/wc, balcony, self-dial telephone, cable TV and 'breakfast roll service'.
It is also possible to book an apartment with breakfast included.
Eating in the surrounding area: In the immediate vicinity there is the Sportklause Unterberg for snacks and also the Kaiseralm Restaurant for those who have worked up a big appetite.
The rooms are newly furnished.
Pension Oberbach / Familie Alois und Maria Dagn · Thurnbichl 52 · A-6345 Kössen/Tirol
Tel. +43 (0)5375/6260 · www.pension-oberbach.at ·